It's 11/11/11 Happy Veterans day.  On this day we honor the soldiers that have fought for our freedoms.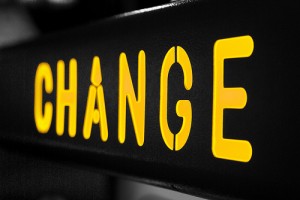 If it wasn't for their commitment and sacrifice,  we wouldn't be enjoying the freedoms we currently have today.
World War I formally ended at the 11th hour of the 11th day of the 11th month of 1918, 93 years ago, that's why veterans day is on 11/11 of each year.
This year it just happened to be 2o11, so it magically falls on 11/11/11.
And although what many of us do professionally pales in comparison to fighting a war and risking our lives, I believe we should also be striving to change the world for the better in whatever profession we choose, otherwise what was the point of all the sacrificing?
Also if we have the right plan, personal and business changes can be achieved with as little sacrifice as possible.
Here's a 5 step process to help you and your business to make that change as quickly as possible:
Discover your MO. Your MO is your MO, Modus Operandi. The way you approach a situation. As I have mentioned before I used the Kolbe A Index (non aff) however find the tool and resource that best suits you so that you can find what your naturally gifted in.
Leverage your Passion. Make sure that whatever business you decide to pursue that you are passionate about it! Remember at the end of the day, it's all work so you might as well be enjoying it!
Discover the USP of your Business. (USP, Unique Selling Proposition) Determine what makes your business and/or personal brand different than your competition. If it isn't already defined then set aside some time to solidify what your USP is. This is properly one of the most important steps so make sure to invest enough time to get it right.
Change. Take action to make the change and be committed to improving based on customer feedback.
Review. Set aside time every 3 months to review the changes and make the appropriate changes as necessary.
So the three keywords for today are commitment, sacrifice and freedom.
Make a commitment to change
Realize that at times you must make a sacrifice for that change to become a reality
Because of someone else's commitment and sacrifice you are able to enjoy your freedom, now do something positive with that freedom.
As we take time today to pay respect for those that have fought for our freedoms, let's also make time to make the changes so that you can make the most of the freedom that we have been provided!